Antonia Prebble stars in Station to Station central North Island tour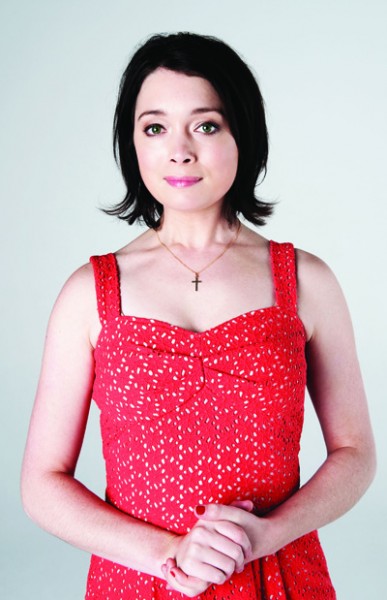 Outrageous Fortune fans in Hawkes Bay, Hamilton and New Plymouth can catch up with Antonia Prebble in Michael Galvin's darkly funny play, Station to Station.
The play, which premiered in Auckland in 2009, commences a central North Island tour in June/July. Check out the ticketing websites below for further details.
CENTRAL NORTH ISLAND CONSORTIUM in association with PASSENGER presents
STATION TO STATION
A play by Michael Galvin
Directed by Cameron Rhodes (The Reindeer Monologues, Closer)
With music by Geoff Maddock (Goldenhorse)
Starring Michael Galvin, Antonia Prebble, Donogh Rees
Designed by Simon Coleman, Nik Janiurek, Elena Doyle
Produced by Rachel Lorimer and Felicity Letcher
HAWKE'S BAY – 16 & 17 June
Thursday 16 June 7.30pm
Friday 17 June 7.30pm
HAWKE'S BAY OPERA HOUSE
Ticket Direct 0800 4ticket
www.ticketdirect.co.nz
NEW PLYMOUTH – 23 & 24 June
Thursday 23 June 7.30pm
Friday 24 June 7.30pm
THEATRE ROYAL
Ticketmaster ph 0800 111 999
www.ticketmaster.co.nz
HAMILTON – 1 & 2 July
Friday 1 July 7.30pm
Saturday 2 July 7.30pm
CLARENCE ST THEATRE
Ticketek ph 0800 TICKETEK
www.ticketek.co.nz