Wesley Dowdell in the Auckland Arts Festival: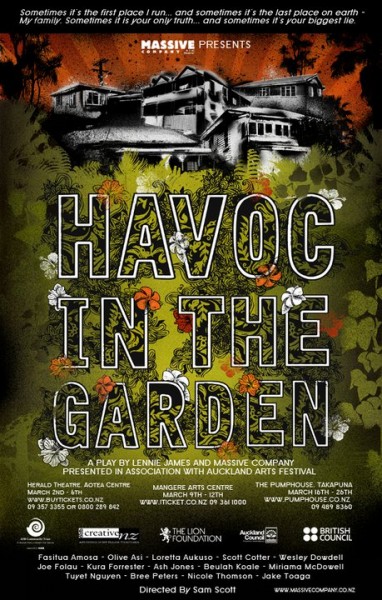 Wesley Dowdell (Aaron) will be performing in an Auckland Arts Festival show this month. The show, 'Havoc In The Garden' opens at the festival and runs in Auckland venues from March 2 – 26.
For further information or to buy tickets, visit: www.massivecompany.co.nz or www.aucklandfestival.co.nz
Become a fan of Havoc In The Garden page on Facebook here.