Outrageous Fortune is coming to the Auckland Museum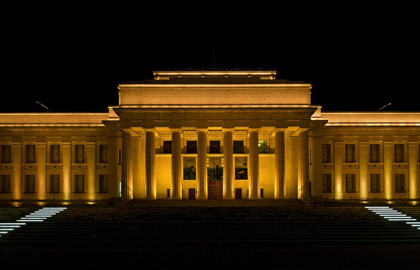 Auckland Museum and South Pacific Pictures have joined forces to create Outrageous Fortune: Journey to the Wests, an exclusive summer exhibition that will give Museum visitors the chance to step into the West family's living room, go behind-the-scenes and get an intimate understanding of the incredible complexities that comprise New Zealand's most successful television drama series.
Visitors will be able to peel back the layers of Outrageous Fortune to find the relationship between fantasy and reality, while discovering how this hit television show is made.
The exhibition, which is due to open in mid-December 2010, will present popular culture within the context of a wider stimulating debate. It will encourage visitors to ask questions about how a 'fantasy' version of Auckland's identity can in turn influence and contribute to our understanding of ourselves and wider New Zealand culture.
Auckland Museum Trust Board Chairman Dr William Randall said: "South Pacific Pictures is one of New Zealand's leading creative companies, and we are pleased to be working alongside them on this initiative. It affords the Museum the opportunity to create a unique, in-depth exhibition that examines what it means to be a New Zealander in the 21st century."
South Pacific Pictures Chief Executive John Barnett said: "We're delighted to enable the hundreds of thousands of fans of Outrageous Fortune and many others the opportunity to see the show in a whole new light. Auckland Museum is the ideal partner to reveal magic behind the making of this iconic television series."
The exhibition will feature actual behind-the-scenes elements from the show and offer unique insights into how the characters are created and how they are brought to life through the script and production process. The Museum will ensure that all care will be taken when developing the exhibition, recognising the wide age range of its visitors.