Antonia Prebble supports the Movember Foundation: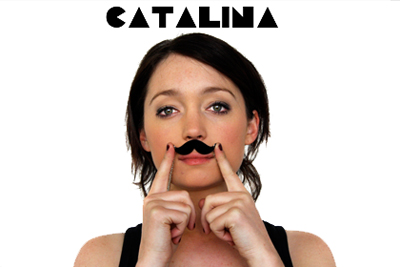 Buy Catalina 'Mo' necklaces from www.endemicworld.com and they will both donate $5 for each sale, a total of $10 per necklace going to Movember.
New Zealand designer Catalina has teamed up with NZ's design store endemicworld.com to donate $10 for every Catalina "Mo" necklace sold in October and November.
Antonia Prebble, OUTRAGEOUS FORTUNE actress and supporter of the CATALINA campaign, says "I think it's great that CATALINA is getting involved in this way. It is a simple, fun but also very effective way for women to contribute to this very important cause".
Choose from your favourite hair colours; grey, ginger or black.
A great way for all the ladies out there to support Movember without growing a Mo themselves.
Go to www.endemicworld.com or www.movember.com for more details.